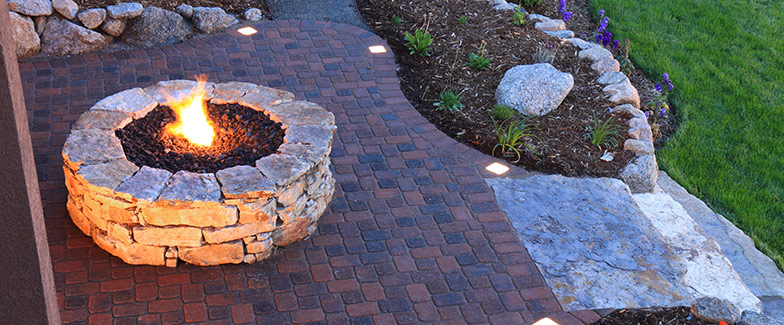 While summer, and the sultry weather, is still in full swing, fall is right around the corner, bringing with it crisp, cool weather and shorter days. Now is the perfect time to consider adding a fire pit to your outdoor living area. A fire pit is a great addition to any outdoor living space, sure to enhance your enjoyment of your outdoor space.
A fire pit provides a number of benefits. The light and warmth provided by a fire pit will allow you to extend the usage of your outdoor living space. Not only will you be able to keep the festivities going later into the evening, but a fire pit will also allow you to use your outdoor space earlier in the spring and later into the fall and winter. The light and warmth provided by a fire pit also create a soothing and romantic ambiance, perfect for entertaining or just gazing at the stars.
A fire pit can be used for more than just providing warmth. Imagine being able to sit around a roaring fire, roasting marshmallows for the perfect s'mores, all year long. But you can do much more than just roast marshmallows. With the addition of a grill grate, your fire pit can be converted into a cooking surface.
A fire pit also provides aesthetic value, creating a beautiful focal point for your outdoor living area. The design options for a fire pit are nearly endless. A fire pit can be created in any size or shape. It can be created from a variety of materials and colors to blend with any landscaping. Consider creating a retaining wall around your fire pit that can also serve as built-in seating.
Land Escapes can incorporate a fire pit into a new outdoor living space design or add it to an existing space.